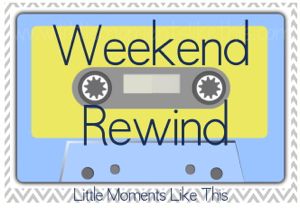 This weekend was a busy one. I'm really looking forward to (eventually) having slower paced weekends, but it doesn't seem as if that will be the case until the end of May!
My weekend technically started on Thursday morning when Cameryn and I packed ourselves up and headed to Greenville. I had an all day and night meeting on Thursday and I worked in our Greenville office on Friday. Cameryn decided to buckle up her animals for the 100 mile trip to Grandma's house - safety first!
While Cameryn and Grandma shopped til they dropped (they did major damage at Target!), I was hanging out with these lovely ladies at our meeting.
I did, however, enjoy a yummy
Gigi's Cupcake
. My boss found it funny to take pics of me attempting to bite both the cake and the frosting. I, as a large pregnant woman,
dominated
that cupcake!
Friday, I worked for a little bit and then met up with my mom and Cameryn for lunch. We decided to call it a day after spending almost two hours shopping in Charming Charlie, Ulta, and Soma.
Cameryn enjoyed her new water table.
(Grandma totally spoils her!)
Saturday, we headed back to Columbia after lunch and finished out the day doing fun weekend stuff (aka laundry, chores, etc.) I was seriously tired on Saturday night and was in bed before Cameryn.
Sunday... I spent the day with three munchkins while Chris and Spam worked outside on their trucks doing boy things. These three can be a lot of fun but they are also very challenging, especially when Cameryn and Madison are tired and fight like sisters. A glimpse into my future, I suppose!